Carina Johansson
Management Consultant
Sustainability, Strategy implementation, Leadership training, Communication, Coaching
I meet my clients with curiosity and the intent to understand your organization and its needs, in the best possible way. In order to get a good sense of where you and your organization have the biggest challenges, I ask curious questions. Through that, I create an understanding of your unique situation so that we can co-create a suggestion on how to take the next step towards reaching the desired outcome.
Experiences: My experiences as a consultant vary from inspirational workshops to long-term leadership training for leaders as well as specialist, coaching and process development. My strength lies in my ability to shift perspectives between details and the bigger picture, and creating coherency between culture and structure, i.e. flow.
Languages: Swedish, English, Danish, Spanish
Passion: Helping individuals and organisations create a better future for themselves and the world
Qualities: empathetic, energetic, present 
Education and trainings: My passion to make a difference in the world led me to studying for a Master in Political Science with a special focus on the developing world. After a couple of years as manager, I wanted to add to my toolbox and studied a Master in Quality and Leadership Development, which I since use frequently. I am currently completing a Certification of Business for SDGs where I go in-depth with how to integrate the Sustainable Development Goals into business strategies in order to create better businesses and a better world.
I am a certified ICF-coach as well as a licensed stress coach with a focus on how biochemistry and Acceptance Commitment Therapy (ACT) help relieve stress and anxiety. I have training in Intercultural Awareness, project management, facilitation and am also a certified trainer in Everything DiSC by Wiley. 
Said about me as a coach: "My coaching with Carina was indeed both rewarding and developed me in all kinds of ways. It gave me inspiration and motivation to personal development that I just hadn't found before. But the coolest thing was to really grasp the insight that the power over the situation lies within me! It's amazing to feel that strength and be able to take control."   
(Caroline, entrepreneur)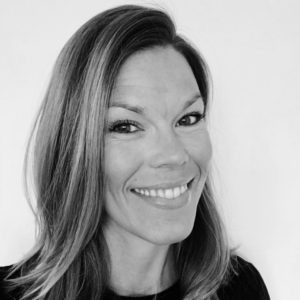 Name: Carina Johansson